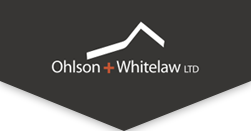 We at Ohlson & Whitelaw take pride in building quality homes and doing incredible renovations on the Coromandel Peninsula, NZ. For clients with high demands for quality, excellent communication, and a robust building process, we also handle Project Management and Consultancy projects. To see for yourself the calibre of work we offer, take a look through our projects.

BUILDING
We take on construction projects of any size and deliver quality that will blow you away. Whether you want to build the house of your dreams or renovate it to fit your specific needs and tastes, we can help.

CONSULTANCY
No matter what capacity our clients need us in, we are ready to put on our consulting hats to serve them. When they need our expertise on projects other than building, we are here to help.
PROJECT MANAGEMENT
Construction and renovation projects require the expertise of a project manager. When you hire a reliable project manager, you won't have to worry about your project being completed on time or to a high standard.
SEISMIC UPGRADES
Our team works to reinforce existing buildings so that they can withstand seismic activity and protect New Zealand's buildings from natural disasters. Christchurch's earthquakes brought to light how vulnerable New Zealand's structures are to seismic events.
QUALITY MATERIALS
To ensure that we deliver the best quality, we start at the very beginning – with quality materials. Combined with our calibre of work and attention to detail, we deliver incredible results every time. Due to our years of experience in the industry, we have sound knowledge of the best products and materials, where to get them, and how to get them at the best price.

EXPERT TEAM
Craig personally selected each member of the team after confirming they met his high standards and had the relevant qualifications and industry experience.

CUSTOMER SERVICE
We communicate regularly with our clients during each project. You are never in the dark about your project's progress.
Our team at Ohlson & Whitelaw builds, renovates, and remodels both new residential and architectural homes with a focus on providing exceptional quality products and services. As a result of outstanding customer service and attention to detail, we do more than build homes – we are in the business of bringing your dreams to life. Throughout all that we do, our team strives for excellence, which is demonstrated by our many successful projects and happy clients.
In 2005, Ohlson & Whitelaw was founded in Whitianga, New Zealand, on the Coromandel Peninsula.
Craig Ohlson and his team have accumulated a collective experience spanning over six decades. In this time, they have developed a reputation as an industry leader for superior craftsmanship and even better customer service.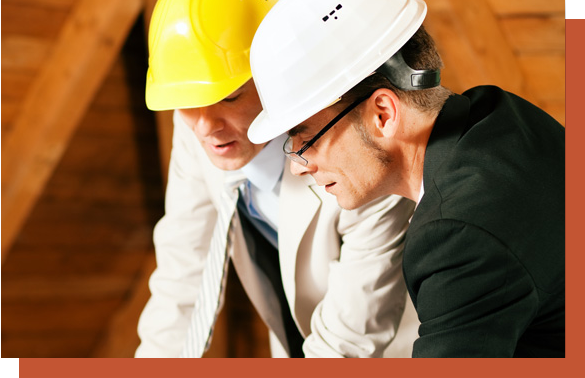 Award Winning Master Builder
To be the best in the field, a simple trade qualification is not enough. We earned the right to register as Master Builders by demonstrating our skills in building, trade, and professional qualifications and practical management experience. If the status and prestige that comes with our Master Builder title weren't enough to demonstrate the quality of work we deliver, we have also been the proud recipients of Gold Reserve Awards for Registered Master Builder's House of the Year, among other awards. We couldn't be prouder of ourselves and our team for these accomplishments and endeavour to continue delivering nothing but excellence to our clients.
At Ohlson & Whitelaw, we are proud of both the work we deliver and the lasting relationships we have formed with our clients. Here are a few words from some of our past clients.
Scott Thomson
"Amazing, very professional team.
We have recently completed two executive residences in Whitianga and used Ohlson and Whitelaw to carry out the construction.
We found Craig and his team extremely professional with amazing attention to detail.
Craig and Kelly came up with many suggestions to enhance the properties and went out of their way to incorporate changes throughout the construction phase.
The finished outcome has exceeded our expectations. We are so delighted with their work, they are building two more houses for us.
I would have no hesitation in providing a verbal reference or allowing prospective clients to view the workmanship in our houses."
D & D Cockburn
"Craig Ohlson of Ohlson & Whitelaw constructed a house for us. Right from the start, we found Craig to be very professional and knowledgeable in the building process.
As a result of using Ohlson & Whitelaw, we have an extremely well-built home with quality workmanship, which is clear to see. We couldn't be happier.
Craig always ensured we were well-informed and was always very approachable with any questions we had.
We feel we have an exceptional home built to the highest possible standard and would not hesitate in recommending Ohlson & Whitelaw Ltd for future developments."
K. Shaw
"I am pleased to offer this reference for Ohlson & Whitelaw Builders. I employed them for my house renovation.
The work involved stripping the exterior cladding, demolition of part of the building. The house has been added on, with new decks, roof, lounge, windows, interior and exterior claddings and linings, bathrooms and kitchen alterations.
The work was very involved, and a lot of thought had to be put in by the builders, as the designer had given limited detail.
Craig and his team proved to be very professional. Their workmanship is to a very high standard. They worked with me and my partner to make everything run smoothly and offered good constructive ideas along the way.
The comments we have had from many, many people is amazing. The house is now a total transformation, and people don't believe it is the same house.
I would not hesitate to use these guys again any time in the future. Any prospective client is welcome to view my house, their workmanship in my house, or feel free to contact me."
Mr & Mrs McKenzie
We found Craig excellent to deal with and built our home to excellence and high standards. His workmanship and care to detail was exemplary.
We fully recommend Craig to any persons wanting a home built by him.
I have been associated with Builders and Associated Trades for 45 years and have not come by anyone better."
S. Parr
"I would like to thank you for the professional and friendly manner in which you acted while building the house for me.
Right from the initial stages of viewing the site, you and your team were helpful and clear in the steps.
The house was built to the time schedule, and contract price agreed. The process was smooth, and the service you provided in the months after the house had been built was excellent as well.
Your team and subcontractors were also great to work with, giving advice and listening to my requirements.
The site on completion was left tidy and clean, which was a huge benefit.
I have no hesitation in recommending you and your company to other people requiring your services."
D. Shuker
"I found Craig Ohlson's work very professional, and the house was constructed in a relatively short time frame.
The end result was a well-built house free of any problems.
I would not hesitate in recommending Craig to anyone."
Sue and Mark Bedford
We were fortunate to work with Craig and his team on several construction projects and highly recommend his professionalism, building skills and positive approach, to anyone who wants a superior job done.
Nothing was too much trouble for Craig. Our projects were completed to an excellent standard in the timeframe promised and he was always open to suggestion and improvement on our design and build.
Both Craig and his wife Kelly were always very personable and approachable and together overcame any challenges promptly and efficiently.
We would have no hesitation in recommending them to anyone who is considering building and we would not consider using any other company for our next building project. They are our number one choice!
Thanks to the team for a job well done!
Due to the variety of projects we've worked on, from renovations to building side-by-side homes from the ground up, we can offer a high-quality service that reflects our unique perspective and experience. We are proud of every project we have completed and have formed lasting relationships built on mutual trust with our clients.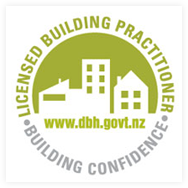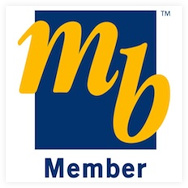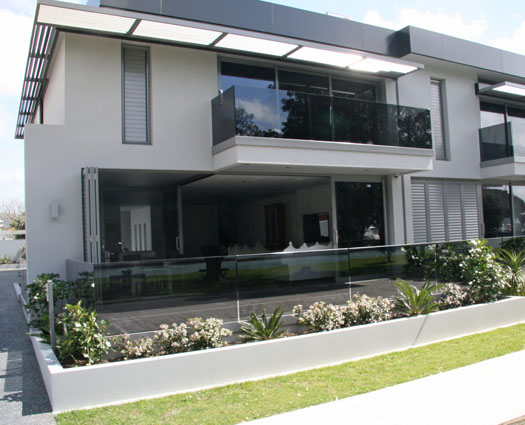 We needed to create solid homes to meet very specific individual requirements of the owners.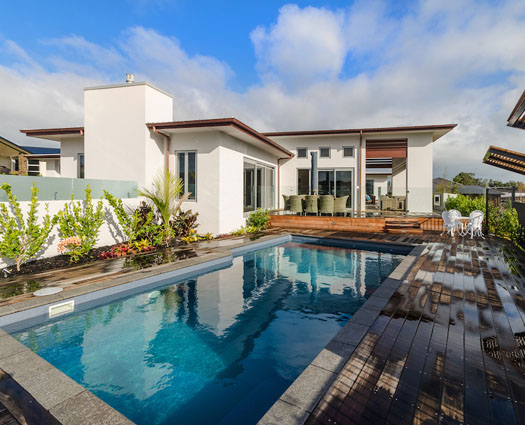 Our clients explored all their builder options and did their homework before meeting us and viewing our work.
We were engaged to design and build an attractive and functional home for a busy young family.
Contact us
If you have any questions or are ready to start your journey in making your dream home a reality, don't hesitate to get in touch!